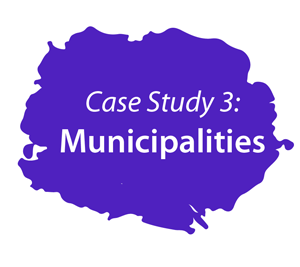 Case Study 3: Municipal Youth Committees & Organizational Adaptation
Youth Leaders Action Committee, Town of New Glasgow, Nova Scotia
Background:
In late 2016, the Town of New Glasgow's Council approved the creation of a Youth Leaders Action Committee consisting of 10 young people aged 15-35, three councillors, the Mayor, and the Director of Community Economic Development. The decision was supported by the outcomes from the Intergenerational Forum (Case Study 1) and other engagement sessions in which community members requested a youth-friendly avenue to participate in civic life.
The committee started meeting in the spring of 2017. Over the course of three large group meetings, several smaller planning meetings, and a final presentation, New Glasgow's councillors, staff, and youth leaders were introduced to RESPECT and moved through the process that upheld and embodied the model. By the summer, the Youth Leaders Action Committee were ready to lead the committee and move forward with their projects.
RESPECT has supported the town in its desire to adapt for the opportunities of effective, meaningful youth engagement and its goal of empowering its young leaders to advise the town and lead community engagement initiatives.