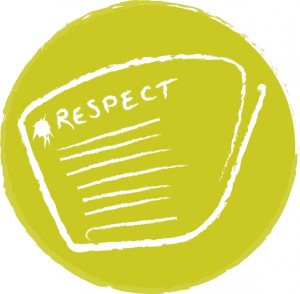 Background
RESPECT! came out of a youth empowerment initiative called Youth Truth Matters (YTM) which is run out of the Tri-County Women's Centre (TCWC) in South West Nova Scotia. YTM's shining success in creating a youth centred approach to drug use prevention has inspired other communities and agencies around the country. It was clear this project had addressed a need to effectively engage young people in a sustainable and meaningful way. The next step was to determine how best to support other communities seeking to engage their young people in a similar way.
The process of extracting the best practices from the Youth Truth Matters experience was supported by the Canadian Centre on Substance Abuse's (CCSA) Components of Ethical Youth Engagement. This document offered a useful frame to explain why Youth Truth Matters works so well. RESPECT came to life through generous funding from the Department of Health and Wellness with oversight by the Nova Scotia Health Authority as part of Change the Odds, a provincial youth gambling prevention project.
The TCWC sought input from several youth engagement initiatives and agencies including the Heartwood Centre for Community Youth Development and contacted youth development organizations to develop RESPECT! Building upon a strong platform of principles, the practice of applying RESPECT with individuals and groups continues to evolve. Read more about how RESPECT is being applied in our Case Studies.
With Thanks & Appreciation…
Thank you to all those who contributed along the way!
A very special thank you to all the youth who shared their vision, passion, and experience around youth engagement. We could not have done this without you.